Where to eat as a starving American: Restaurants in Japan
Updated: Sep 18, 2020
Japanese food is among the world's top-rated cuisines. Tokyo has more Michelin Stars than any other city, sitting at the top of the list with 226!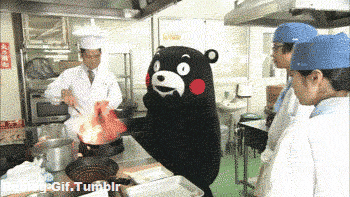 You can find awesome food around almost every corner, whether it's dirt cheap street food or a $100 gold sushi roll.
But still, if you're American, the food is probably unfamiliar. You have to be fairly open-minded to give new foods a try. While many of us are definitely up for tasting anything and everything in Japan, some might be a little more reluctant.
If you're American and not an adventurous eater, there are quite a few American restaurants in Japan that should be able to see you through.
(I'm sure some would argue that eating American fast food requires being an adventurous eater itself, but that is another conversation entirely.)
So, for all intents and purposes, here are some familiar chain restaurants you can find throughout many Japanese cities:
1) McDonalds
Of course this one is listed first. They're everywhere. They've set up camp in almost every single small town in every developed nation on the planet (this might be slight exaggeration...but they're just in so many places).
Some of the menu items are a lot different than at home, but you can still get yourself a Big Mac or a double cheeseburger.
2) KFC


I think this one is even more popular in Japan than it is in America. It is even sort of a Japanese tradition to pick up Christmas dinner at the local KFC!
The menu is a lot like the original American one, so finding something here should be incredibly easy. However, one important thing to remember at any of these restaurants, is that the portion sizes are smaller.
3) Burger King


Burger King in Japan is well-known for it's exclusive Japanese menu items. These have included the black squid ink burger, red burger, spam sliders, etc. But you can find hot dogs on the menu, along with a hashbrown burger that looks like a typical American burger with a hash brown in the middle.
4) Starbucks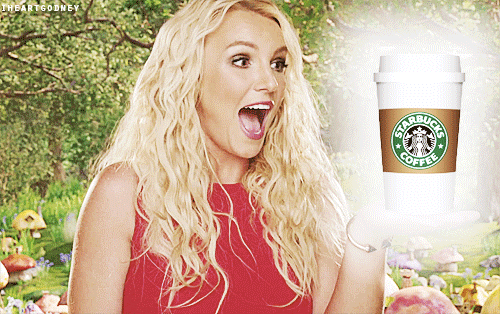 Starbucks drinks in Japan seem to taste a lot better. It seems they use quite a bit less sugar. They also have some really fun drinks (like this year's Sakura Milk Pudding Frappuccino and the Sakura Milk Latte) that anyone could fall in love with. Their Sakura chiffon cake is honestly to die for, so please, give that a try too!
5) Dominos
When I lived in Japan, ordering from Dominos was actually kind of a treat. They have a lot of the original American pizzas, and some unique menu items that are really good. They have pastas that are right in line with American dishes, as well as some really awesome fried chicken! Be forewarned though, the prices might shock you! It is surprisingly expensive.
6) Outback Steakhouse
After spending a lot of time in Japan, it is comforting to be able to find some typical American dishes. Comically enough, you can find these at the Australian themed Outback Steakhouse. There are a few Tokyo locations: Shibuya City, Minato City, and Toshima City.
7) TGI Fridays
Tokyo has TGI Fridays locations in Harajuku, Minato, Toshima, Taito, Bunkyo and Shinagawa Cities. There are also two in nearby Yokohama. If you're not familiar with their menu, they will have pastas, salads, ribs, wings, burgers, chicken, etc.
8) California Pizza Kitchen
This restaurant is so much more than just a healthier pizza kitchen! They also have pasta, steak, salmon, salads, burgers, and desserts :) They even have "Mexican street corn," for those looking for some south-of-the-border flavors. Here is the address for their Kawasaki location:
72-1 Horikawacho Saiwai-ku, Kawasaki-shi Kawasaki Japan
9) Bubba Gump Shrimp Company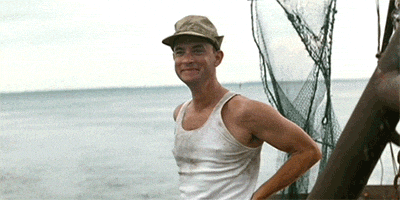 Who would have thought you'd see one of these as far away as Japan?! This would be a great place for some surf & turf, southern fried chicken, or jambalaya. I was a bit bummed their menu didn't include gumbo but, you can't win 'em all!
The addresses for the two Tokyo locations are:
LaQua 1F 1-1-1 Kasuga, Bunkyo-ku, Tokyo 112-0003
and
LaLaport Toyosu 3F 2-4-9 Toyosu, Koto-ku, Tokyo 135-8614
10) Denny's
You'll see these scattered all over the greater Tokyo area. The menu is a bit different than in America, but you can still find something closely resembling a classic American diner breakfast or lunch.
It's worth trying at least once if you're going to be in Japan for an extended period of time...or if you can't just bring yourself to eat something...better lol.
The Takeaway:
When in Japan, I highly recommend that other Americans branch out and try the local foods. However, for those who just aren't up to it, these American restaurants in Japan should give them a little taste of home.
Subscribe to my mailing list below to receive new content updates and occasional Japan travel deals!