10 Interesting Japanese Chain Restaurants To Try (The Last Two are THE Best)
Updated: Jan 6, 2020
I used to like to say that I didn't love chain restaurants. I just thought they were overrated and that all of the food was mediocre. But I was definitely wrong. While I will always love the uniqueness of independent restaurants more, chains do have many positives about them.
They are reliable in the sense that they are always around, and pretty consistent in keeping all of their dishes at about the same quality. And if you're new to Japan, it's fun and exciting to try some different ones. Even more exciting is that honestly, they're pretty good.
Here are some that I recommend you give a go:
1) Mos Burger
I recommend this one partly for the sake of trying a Japanese burger chain! In this one and many others like it, you will probably be surprised at how small the portion sizes are.
But, since this is the type of food you should be eating in moderation anyway, it's probably okay ;).
They have an interesting selection of burgers. The standard Mos Burger has a huge chunk of tomato on it, which I love! You can get "rice burgers" that have a bun made of barley and millet. There are burgers wrapped in lettuce so you can have fewer carbs, and there are soy patties if you don't even want meat.
They have a lot of options. Menu items that stood out to me were the Mos rice burger yakiniku, and the shrimp cutlet burger. Here is a link to their English menu:
https://www.mos.jp/menu/pdf/global_regular_menu.pdf
Mos Teriyaki Burger
2) Saizeriya
This is a family style Italian chain restaurant that has been adapted (obviously) to Japanese tastes. I didn't mind these changes, and thought their dishes checked out. If you're a lover of Italian food, you should be able to find plenty on their menu to satisfy your tastes. There are also many dishes that are a unique blend of Japanese and Italian food (like the one below).
The best part about this restaurant is that it is SO CHEAP! They have a ¥500 lunch special (less than $5.00) that consists of a main course, salad, rice or bread, and you can add a drink for an additional ¥100. They also have ¥100 glasses of wine! Link to English menu: https://www.saizeriya.com.sg/menu/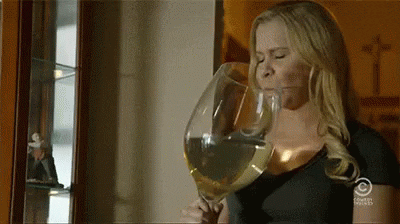 3) Ekimenya
So, you're never going to see this name written out on this restaurant. It will look more like this:
This is a noodle chain that serves both soba and udon noodles in a Dashi broth that is delicious. These bowls of noodles are between ¥300 and ¥600, that's less than a coffee at Starbucks!
Kitsune Soba with Tofu and Spring Onions
The last time we were in Japan, we were extremely jet-lagged, and this was one of the only places open as early as we wanted to eat. My husband and I ate this for breakfast every day, before going to the gym and then our other breakfast favorite:
4) Vie de France
Also open early, this bakery serves up a pretty big array of both sweet and savory goods every morning. Everything is super fresh, soft, moist, and just amazing. They also have a full coffee bar, other drinks, and pre-packaged sandwiches (like the ones found in Japanese convenience stores), that are pretty great.
You won't disappointed in them at all! My favorite is just their simple chocolate croissant, but you can actually put together a full-fledged meal like this one:
They have soup and salad made freshly in each location as well :)
5) Japanese Krispy Kreme
Speaking of bakeries...do check out the Japanese version of Krispy Kreme. While not originally Japanese, they offer the prettiest seasonal donuts. The most beautiful of all is the Sakura (cherry blossom) donut they offer in the spring.
6) Coco Ichibanya
If you haven't tried Japanese curry, it's really unique, and very good! Coco's has a pretty big selection of dishes, with the most popular being the pork or chicken cutlet curry.
Each dish typically has the meat of your choice, rice, and the curry sauce. You can have the dish with or without vegetables added to the sauce, or you can leave the meat out entirely.
When you order, the portions are in grams, which is a bit hard to wrap your head around if you're American. The 200 g option is approximately 7 oz of food if that helps at all. Oh and this restaurant has a spice scale of 1-10. Anything above a 3 is getting pretty hot!
Here is a link to their English menu: https://www.ichibanya.co.jp/english/
If you like what you see and are in California, there are actually 3 Coco's restaurants in L.A!
7) Ginza Cozy Corner
Cozy Corner is a Japanese chain restaurant that serves up the prettiest and most delicious little cakes. You can get them by the slice, purchase a whole cake, or order a specific one for a birthday or holiday party! There are small cakes, cheesecake, mouse-like desserts that look kind of like noodles, and custards. They're all excellent! You'll find Cozy Corner inside malls, along shopping streets, in grocery stores, in some train stations, etc.
8) Cremia
This isn't exactly a place that you walk into, but instead a popular ice cream that is featured in many different places (including the Tokyo Tower). Their condensed milk flavored ice cream tastes like someone fed a cow a ton of sugar, and then milked the cow right into the buttery, crunchy ice cream cone. It's the creamiest ice cream I've ever tasted!
9) Sushiro
Conveyor belt sushi that is good is just one more beautiful thing about Japan. This is an awesome family style sushi chain! Not only is the sushi better than most sushi you can find in the US, but it is a lot cheaper too! For my husband and I to pig out, and include drinks and desserts, it was a shocking $25!
You can grab from the conveyor belt and/or order specific things using the screen at your table. Conveniently, this can be done in English! It sounds a little weird, but their salmon nigiri with pesto is awesome.
Menu: https://www.akindo-sushiro.co.jp/en/
10) Wagyu Yakiniku Satsuma Ushinokura
Okay, I am completely in LOVE with this one! I can't even believe this is a chain because when we ate there last October, it was honestly probably the best meal I've ever had in my entire life.
They serve Wagyu beef, which is a succulent type of beef from the Japanese Wagyu cattle breed. These cows were favored for their strength and endurance, and contain more intra-muscular fat cells or "marbling" than other cows. The meat is of extremely high quality and is uniquely Japanese.
This restaurant is a higher-end one, but well worth the money. We had the best time grilling our different meat slices (along with some vegetables), and trying a few different cocktails (the Cassis drink was great). You can't really find an experience quite like this one in the US. The meat seriously melts in your mouth like BUTTER.
Sidenote: This is the Shibuya location!
The Takeaway:
If you are in the Tokyo area, you are going to find these chains easily. There are many other chains to choose from, but these are my favorite so far! Start your foodie adventure and give all of them a try :D
#GaijinNinja #JapaneseFood #mosburger #sushi #cake #KrispyKreme